KISIWA ON THE BEACH

A Luxury Beachfront Boutique Hotel
A Uniquely Zanzibari Luxury Beachfront Retreat
Nestled on Zanzibar's stunning South East Coast, Kisiwa on the Beach is an ideally secluded all-villa beachfront resort. Boasting 22 well-appointed private villas specially designed for ocean views amidst tropical gardens and white powdery beaches, our island retreat invites guests to experience barefoot luxury at its very best. 
Handmade Zanzibari wooden furniture and lush fabrics reflect the tranquil colours of the ocean within our villas, seamlessly blending in with the island vistas outside your window. Be immersed in kisiwa living with villas boasting private balconies, spacious bathtubs and scenic views of the iconic coastline.
View Our Villas
Near the charming village of Paje and only a 45-minute drive from the Zanzibar airport, our prime location delights the most discerning traveller. On-site dining, spa, pool and conference facilities cater to every whim, while our wonderful staff is on-hand to share locally-loved island activity recommendations.
Discover The Island
Experience the allure of Zanzibar from the privacy of our beachfront all-villa retreat, infused with generations of Zanzibari hospitality.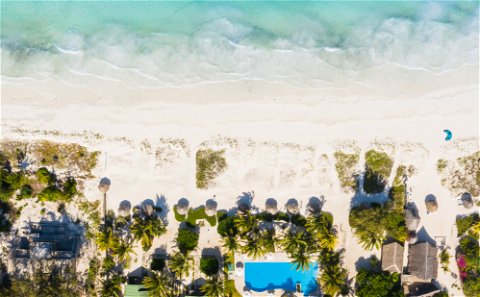 The lull of ocean waves lapping the shore a stone's throw from your villa is complemented by serene birdsong from nearby treetops.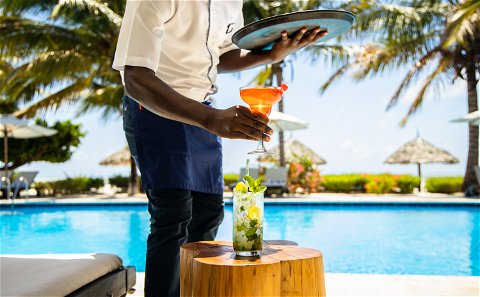 Revel in the tropical sunshine as you unwind poolside, with our incredible staff on hand to recommend delectable sundowners or reveal nearby hidden gems.
Reviews
Kisiwa House

Excellent stay! Gorgeous rooms, boutique style with very comfortable beds and pillows, good air conditioning and vans and a modern bathroom. The staff is very friendly, going above and beyond, even though we didn't use their restaurant and travel service they still provided useful tips. Great location and the breakfast service was perfect. We love the overall hotel style with the big hallways and all the seating areas and... Read More

Sharon

Kisiwa on the Beach

My friend and I are staying here now for 5 nights. We have a Deluxe villa with 2 beds, a sitting area and a bathroom bigger than my kitchen. The walk to the beach and restaurant is very close. The staff is wonderful. The food is delicious. Choose the half board to get breakfast and dinner included. They will coordinate tours for you, but it is an hour and... Read More

Pam Chaplin