Kisiwa House

A Boutique Heritage Hotel With a Rich Legacy
Intimate Luxury at Our Historic Stone Town Hotel
Find our luxury boutique heritage hotel ideally situated on a quiet street in the heart of historic Stone Town, the island's proud UNESCO World Heritage site. Within mere steps, guests find themselves immersed in the alluring aromas, sounds, sights and delights of Zanzibar's most vibrant neighbourhood.
Opulent textures, rich colours, and intricate details transport guests to a bygone era of refined luxury in each of our 9 meticulously designed rooms and suites. Thoughtfully curated to convey uniquely Swahili romance, prepare to be captivated by the intricate tapestry of culture, tradition, and Zanzibari hospitality.
View Our Suites
With over 1700 ornate buildings, the former fishing village of Stone Town now boasts a population of 16,000 and a vibrant tourism scene. Wander through narrow alleyways and markets touting traditional craftsmanship, with fragrant spices filling the air as smiles and calls of "Jambo" reverb through the streets.
Discover Historic Stone Town
Transcend the ordinary with a stay at our historic Kisiwa House, a portal to the vibrant Zanzibar of years gone by.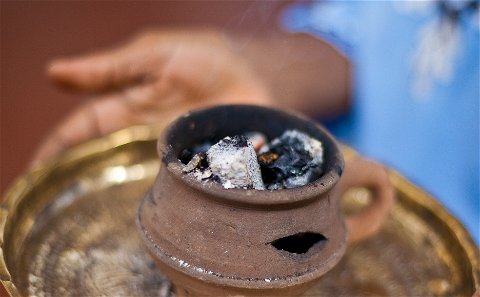 A sensory escape awaits, with traditional incense infusing rooms with the fragrance of rose water, flowers, and Stone Town spices.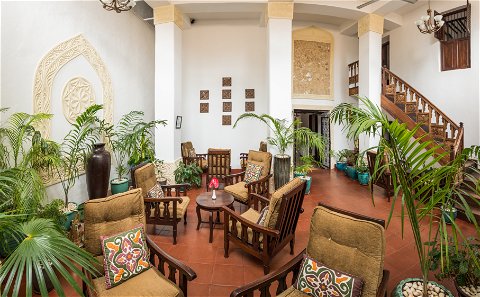 The lush greenery of Zanzibar is complemented by the dark woods of antique furniture cared for and treasured by our family for generations.
Reviews
Kisiwa House

Excellent stay! Gorgeous rooms, boutique style with very comfortable beds and pillows, good air conditioning and vans and a modern bathroom. The staff is very friendly, going above and beyond, even though we didn't use their restaurant and travel service they still provided useful tips. Great location and the breakfast service was perfect. We love the overall hotel style with the big hallways and all the seating areas and... Read More

Sharon

Kisiwa on the Beach

My friend and I are staying here now for 5 nights. We have a Deluxe villa with 2 beds, a sitting area and a bathroom bigger than my kitchen. The walk to the beach and restaurant is very close. The staff is wonderful. The food is delicious. Choose the half board to get breakfast and dinner included. They will coordinate tours for you, but it is an hour and... Read More

Pam Chaplin