Taste Zanzibar with Delectable Beachfront Dining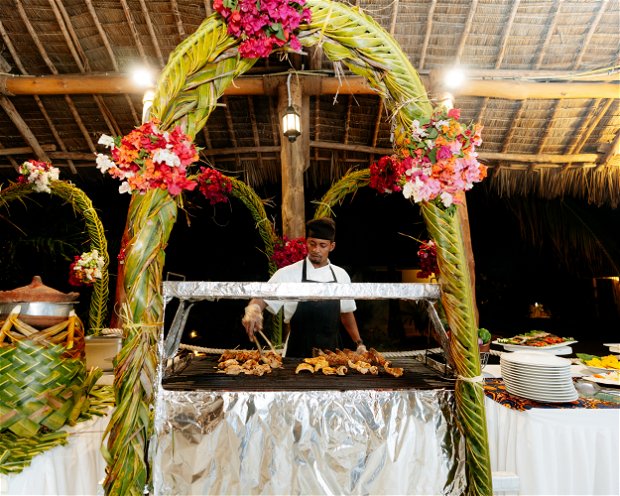 Embark on a culinary adventure at Bembe, our al-fresco restaurant overlooking the hotel pool and the Indian Ocean beyond. Prepare your taste buds for a feast of indigenous island ingredients infused with aromatic spices alongside our chef's freshly prepared catch of the day, all served alongside island vistas and the lull of the ocean breeze.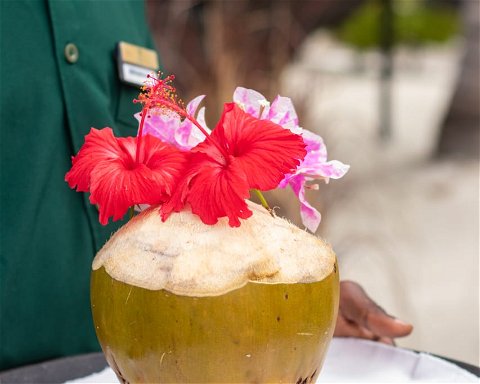 Drink
Indulge in an ice-cold cocktail from our Poa Bar as passing canoes and dhows drift on the ocean below. Situated alongside the restaurant and catering to guests' needs throughout the day, our beachfront bar truly comes alive in the early evening as guests gather to bask in the mild twilight ocean breeze.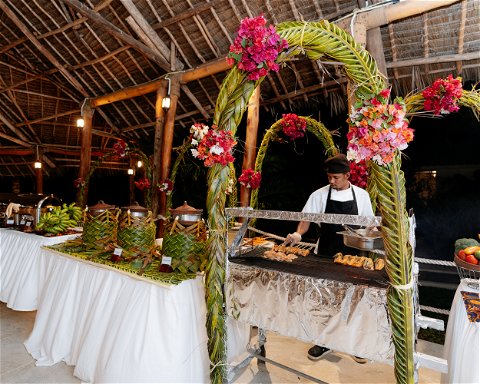 Dine
Our exotic island-style beach BBQs are available upon request for a nominal additional charge. Succulent flavours and the flickering glow of firelight on the beach merge to create an unforgettable ambience. Join us for a dining experience unlike any other under the starlit sky of Zanzibar's South East coast.