A Feast For The Senses in Stone Town
Indulge in the vibrant spices, fresh seafood, and exotic fruits that are the essence of Zanzibar's culinary heritage. Whether you savour the amazing fusion of fresh dishes in the intimate interior ambience of Darini, the Kisiwa House restaurant, or dine al fresco under the starlit sky, each bite is sure to be a celebration of the island's rich cultural tapestry.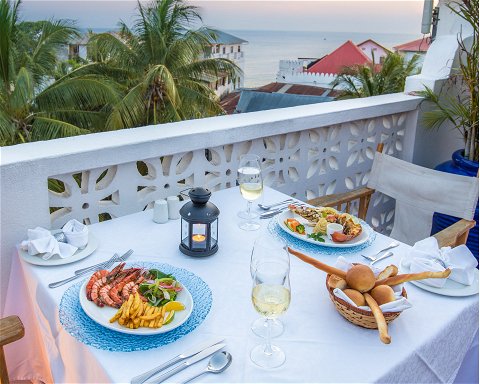 Dine
Darini is a culinary sanctuary where tradition intertwines with global flavours, guided by the island's rich spice heritage. Amber glass lighting and antique brass fixtures cast a gentle glow within, while the al fresco seating area boasts breathtaking vistas of the Indian Ocean and Stone Town's iconic rooftops.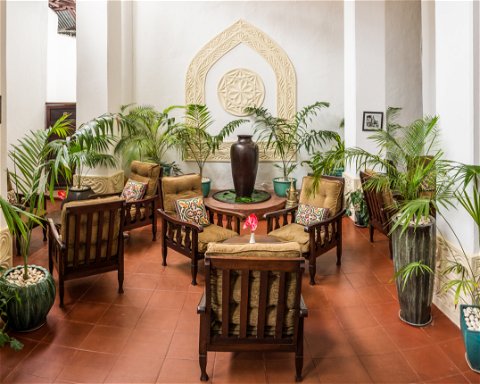 Drink
Accompanied by a symphony of flowing water and enchanting traditional Taraab music to calm the mind and body, our Courtyard Lounge is a true hidden gem. Linger over a freshly brewed coffee pot or the fragrant scent of spiced tea as you indulge in the delights of a freshly baked pastry.